1st Ryton GB group, pictured below on a Zoom session, applied to be a chosen cause with the Co-op Local Community Fund and received nearly £3,000.
Team Leader Sam Cree says 'We launched as a new group in September 2019. Starting up a new group is costly as much is needed. So, as part of my planning process for setting up the group I looked at applying for funding to help. I applied to the Co-op Local Community Fund at the Ryton store in March 2019 and the application pitch was to help us with start-up and running costs through the year. Our application was successful and from the autumn we were a local cause. Each Co-op store has three causes from their community as their chosen causes for the year. Each cause then receives money from the sale of carrier bags and a percentage of purchases that members make. Co-op members have to select which cause they want their shopping donations to help. So this means that the amount each cause will receive is variable.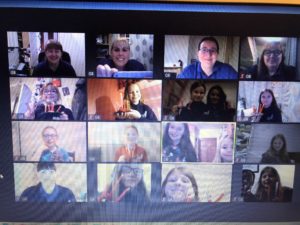 'In April we received £913.02, which came just as we paid our annual fees, and in November we received £2,079.45. I do think COVID-19 actually helped this be such a high figure as I guess many more people were shopping locally.
'This funding, along with a new group start-up grant from GB, allowed us to buy all our resources – badge work packs and materials, games equipment, craft material and some uniform. As this was such a big help, we were able to arrange and subsidise a trip to see Joseph and the Amazing Technicolour Dream Coat at the theatre, which was much enjoyed by all the girls and adults.
'Like many GB groups, COVID-19 has impacted on what we do and our income. As a group we've been meeting on Zoom, but are looking forward to when we can return in person. Receiving this funding now is a great help to us. Over Zoom we're running the Christmas Countdown programme and we've been able to make and deliver craft packs so that we can run the craft activities. It also means we can ringfence money for our annual fees for 2021 and use money to make our group COVID-19 secure for returning in person. It's certainly taken the pressure off. Due to us getting this grant, we're asking our GB families to donate to GBM nationally instead of giving us subs this term.'
Find out more about the Co-op Local Community Fund.
1st Hawkwell group were set a fundraising challenge over the summer to raise funds for GB nationally. n:gage group member Emily did a sponsored haircut and raised £125 for GBM with a further £125 for the Little Princess Trust, and n:counta group member Ella set up a crazy golf course in her garden and invited friends and family to pay to play. She raised £163 for GBM.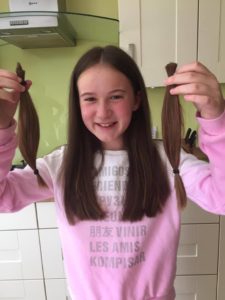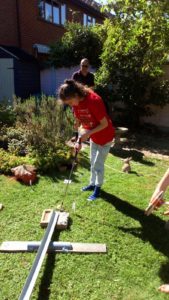 At our winter conference in November lots of fundraising ideas were shared, so if you're a GB group leader looking for inspiration check out the handout below.