The Esther Collective Podcast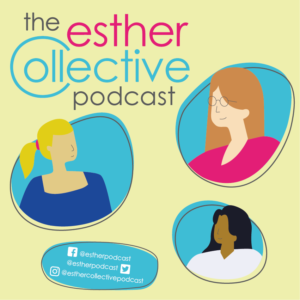 The Esther Collective (TEC) Podcast is a community of 18-30s women exploring the issues young women face with honesty, hope and a sense of humour. Facilitated by Girls' Brigade Ministries, which launched on 15 February 2021 with a new episode fortnightly on Spotify, iTunes and other platforms.
Honest and hope-filled discussions
The Esther Collective Podcast is divided into separate mini-series of four episodes (under 30 mins in duration). The first series is focussed on issues around body image and acceptance; a relevant topic since recent magazine articles in Glamour and Vogue reveal that body anxiety has increased because of the increase of video calling during the COVID-19 pandemic.
While recognising this reality, we hope to provide a more hope-filled narrative around topics like healthy eating, self-esteem, comparison and self-acceptance from a Christian faith-based perspective. The second mini-series will explore whole-hearted living and topics like identity, values, belonging and vulnerability.
Meet the podcast team
Our initial podcast team members are 18-30s Christian women of faith from different backgrounds. Hannah (26) is a mum and drama teacher from Derbyshire, Jessie (24) is a mental health nurse from York and Charlotte (29) from Sheffield is training to be a Baptist minister.
Stay connected
Twitter and Facebook: @estherpodcast
Instagram: @esthercollectivepodcast