GBM Director Jules Murdy says 'We're really pleased to be able to launch GB@home resources to enable children and young people to have access to positive, hope-filled, materials during the time they're restricted to home due to the Coronavirus pandemic. We hope both GB leaders and parents find the resources easy to use and share.'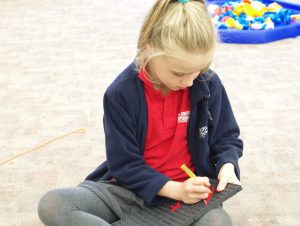 You can now access, via our resources zone, three things:
GB@home – a free weekly resource of activities for the 4 age groups we work with to do at home – but suitable for anyone, not just GB members – including activities such as games, craft, Bible studies, and discussion points
GB@home certificate – a free template to download and print to celebrate children and young people's achievements as they use the GB@home resources
A Stay Connected sheet for GB leaders helping them think of ways to stay connected to their GB members when they can't physically meet.
Find links to each week's resources at the bottom of this page.
Let us know how you get on especially if you have ideas to share. We want to share positive and hope-filled stories from around the GB groups and parents at this time. Email us at [email protected].
9 July – Week 16       2 July – Week 15        25 June – Week 14       18 June – Week 13
11 June – Week 12     4 June – Week 11       28 May – Week 10       21 May – Week 9
14 May – Week 8       7 May – Week 7         30 April – Week 6        23 April – Week 5
16 April – Week 4      9 April – Week 3         2 April – Week 2        26 March – Week 1