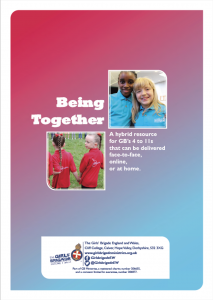 There is a Being Together resource for 4 to 11s and another for 10 to 18s.
Being Together is based on the fact that 2020 would have been an Olympic year but the sporting event was cancelled due to the COVID-19 pandemic. This was a loss for the athletes who were mentally and physically ready – a bit like us having to cope with our plans changing for the year.
The Olympic theme would have been United by Emotion – we're exploring this in a child/youth-friendly way linked to the range of emotions we're feeling this year such as the loss of opportunity/normality and not just bereavement. Although we'll be tackling these serious topics, we'll do so in a fun way so the children and young people we work with can laugh and enjoy being with their friends after such a difficult time in lockdown.
All our leaders were emailed a link to download the resources and a leaders' guide as they are exclusively for GB leaders, as are the accompanying 14 videos they point to.
GBEW leaders can also download them here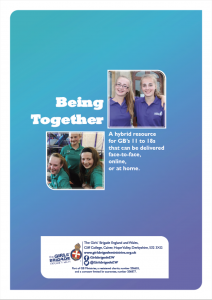 Director Jules Murdy says 'This is different for us but please remember all our new resources and ways of working are pointing to the same great God as before! Although our programme content is important, connection with children, young people and their families is even more so. So GB leaders should feel free to tailor these resource tools for their own context and community allowing space for things like dialogue, prayer, outreach, and points of connection in a COVID-19 secure manner.'
If you're a GB community group leader, please remember if you wish to start face-to-face work in September we'll need to approve your risk assessment and COVID-19 checklist first.