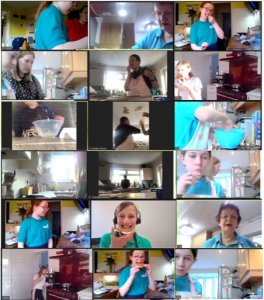 Since the start of the COVID-19 lockdown in March until September 2020 they met for fun nights with games and quizzes.
From September 2020 until July 2021 they met for badge work, completing all the GB provided badges, wore uniform, and even took part in UK Parliament week with their local MP joining them for a debate on whether we should ban Halloween.
Activities, for a blended n:vestigate and n:gage group included celebrating the world's cultural differences and looking at emotions.
Activities, for a blended n:counta and n:spire group, included looking at different countries around the world and, each week, doing a craft or cooking activity related to the country. For example, cooking banana fritters when looking at the Caribbean, hot cobblers Kenyan style when looking at South Africa, and Anzac biscuits when looking at Australia. Each week they had a Bible story to emphasise not only travel but also the love of Jesus.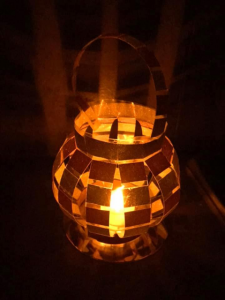 Team Leader Pat Rouse says 'It's been a lot of work preparing packs to deliver to all the girls at the start of each badge but we believe this is what has kept girls coming each week, as the only things they've had to provide have been felt-tips/crayons and scissors. Being fully prepared for 5 weeks and just having to turn up without having to get equipment out for use and clearing away afterwards has made us all stop and think about what we're doing and why, we do look forward to meeting together again and working with the girls and each other.
'Girls and leaders share news each week and we keep positive with them telling us good things that have happened. If they need to tell us sad or unhappy things we turn that round in our prayer time. At the end of each night the leaders stay on Zoom and have a social time when we can share the issues we may be facing, and this has been a very positive time.'