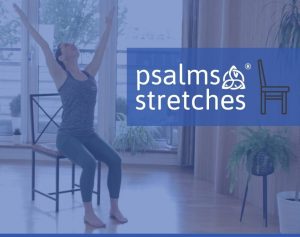 Around 30 leaders attended the retreat, held after GB's Council meeting on Saturday 3 July. The morning meeting, attended by around 90, shared some of GB's latest news including the launch of a set of resources to help groups grow, a finance overview, and updates on GB's new database and COVID-19 guidance.
One leader says 'Another excellent Zoom meeting and Zoom retreat. Psalms & Stretches was very refreshing.'
The afternoon retreat, called Waiting in Expectation, focused on Psalm 5:1-3 and included a reflection, worship led by Luke Hamlyn, prayer walk, Psalm writing, and a Psalms & Stretches gentle exercise session led by Helen Fletcher.
Some of the Psalms written by those who attended included:
'The wind of your spirit leads me to unknown places and people.'
'Lord in my silences you are there, in my busyness you are there too.'
'Use these troubled times to sit and lament. Do not be discouraged with the challenges you face. These are to test your strength and your belief in me. I am there to hold your hand if you ask.'
'Your timing O God is perfect, Your timing is perfect right down to the minute. Your timing is the knock at the door, Your timing is the cuppa quickly poured. Your timing is a chair in the sun. Your timing brings refreshment to everyone. I may not understand. But I know I am in your hand.'
Assistant Director Catherine Burt says 'It was a very relaxing afternoon and a great way for all who attended to spend some time with God.'
Anyone wanting to find out more about Psalms & Stretches can visit their Psalms & Stretches website or Facebook page