Dawn Tattersfield, Team Leader of 21st Castleford, has previously used old uniform to make a variety of bags, but this time she's used her spare time during lockdown to make face masks.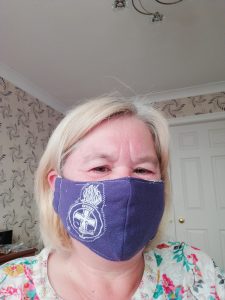 She says 'The first pattern I used was simple pieces of fabric layered together, then pleated and sewn to make a simple expanding face mask. However, I had a number of oddments with the embroidered crest that wouldn't press and so I searched the internet and came up with a slightly more "complicated" pattern which didn't need folding.'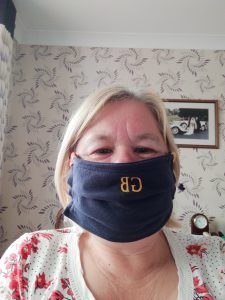 The shaped ones with crests on are from the internet, look up Olson Mask Pattern (Dawn used the Unity Point Health one). If you're a GBEW leader and would like details of how to make the rectangular one, email us and we can put you in touch with Dawn.