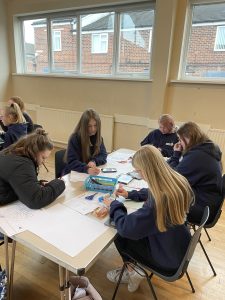 On Saturday 18th February, 19 young leaders met together in Denton, Manchester for a jam-packed day.
The day started with Beth Henwood, Founding Director of Developing Dignity who delivered a workshop ready for the girls' challenge and campaigns around period poverty.
The girls also completed various top-tip sessions including teamwork, communication, planning and preparation before undertaking a campaign to highlight period poverty and what can be done to combat it. They presented their team campaign and ideas to take back to their groups.
Young people from 1st Margate and 2nd Croxley Green had a sleepover weekend to tie in with their training. Teams of Girls' and Boys' Brigade members were given the task of putting together a video of what GB and BB mean to them and why they love attending.
Check out the fab videos that they put together over their weekend together and a little introduction from 2nd Croxley Green's Team Leader Rachel at https://www.youtube.com/live/EIYzPU23aiE?feature=share&t=2488.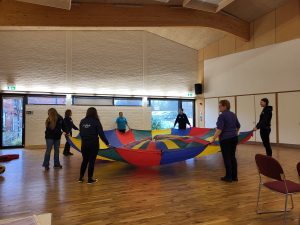 Solent District Young Leaders' Training took place in February looking at the publicity challenge. It was great to hear that young women from Reading and the Isle of Wight joined them for the training too!