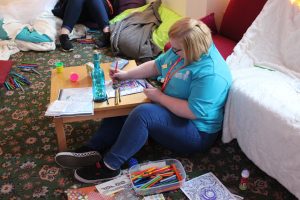 As a result, the following temporary changes have been made to provide flexibility:
Extension: If a young woman turned 25 years old during 2020, she has until 30 June 2021 to complete all elements of her Queen's Award (excluding Esther Generation Weekend).
Esther Generation Weekend: It has been postponed until autumn 2021. Participants turning 25 in 2020 should attend the 2021 weekend to complete their Queen's Award.
Heritage paper: The paper is able to be taken during a normal GB evening once you're able to safely return. This still needs to be supervised by a GB leader but it doesn't have to be the district team leader as we realise this may be difficult.
Initiative tests: Ideas for socially-distanced tests will be issued by the end of August.
If you have any questions or if you're encountering challenges completing the Award, please don't hesitate to contact Jess ([email protected]).
Find out more about the Queen's Award here.