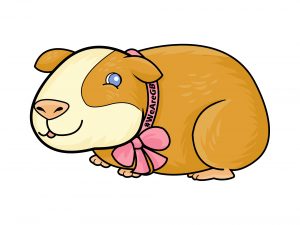 Popcorn's summer stay-cation offers all children and young people a daily challenge, reflection or activity, and is based on GB's cuddly mascot Popcorn the guinea pig.
Download the resource for free here!
GB's President Rachel Gardner says of the resource 'A new study by Savanta ComRes has found that almost half of British parents are concerned about the impact of the coronavirus pandemic on the mental wellbeing of their children. Many parents and carers speak of a 'fear culture' where their children are afraid of going outside or meeting people. While every child is different, this constant feeling of fear can make everyday changes and pressures a huge challenge to cope with. At a time when many children and young people are missing supportive routines and relationships, I am thrilled that GB have produced this 6 week daily booklet to support and equip them in this 'new normal.' Packed with daily activities and challenges to provoke curiosity, develop social skills and stir creativity, this resource will boost children's confidence and self esteem over the long summer holidays.'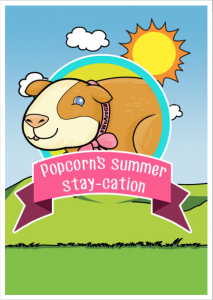 The resource aims to promote values like kindness, joy and love, as well as sharing some Bible stories and has been specially written for this period of lockdown easing and people's plans for the summer being likely to have changed.
Please follow it in conjunction with the government guidelines regarding how we should be living, such as social distancing. Most activities are suitable for all age groups (4-18s) but a few have an additional part for older children (11-18s) – this is clearly indicated.
GB and youth leaders
This resource is suitable for anyone, not just GB members. You can share it in different ways such as emailing or posting it to parents of children in your group or sending them the link to it on our website; or by putting the resource on your website or social media streams (in whole or in parts) for parents to access or share the link to it on our website.
Parents
You may want to purchase a Popcorn the Guinea Pig toy and hide it in your house each evening for your child to find the next day. Once discovered, you can share with your child Popcorn's message or challenge for the day. Some days you might be asked to specifically share the results of this challenge on social media but we'd love to see pictures of where Popcorn has hidden each night too… as long as these don't encourage naughty or bad behaviour! If you'd like to buy a Popcorn toy or other products featuring her, such as pin badges, or other cuddly friends and gifts produced by Girls' Brigade.
GB Ministries accepts no responsibility for any injuries young people sustain whilst undertaking these activities within their own homes. Parents/carers should ensure the safety of their home environment when undertaking activities.