We know all our amazing volunteers are champions who carry out great youth work every week and we'd love to feature all of them. But, for now, here's one GB leader's story…
#YouthWorkWeek #YWW21
---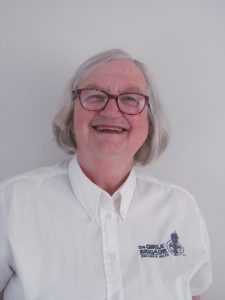 'I'm Maureen and I've been a GB leader for 55 years. I still work in 2nd Leigh Park group which I joined as a girl, in 1957, when the new Methodist Church in Leigh Park opened. Despite the church closing in 2009, we continue as a Methodist Circuit group and rent premises in the local secondary school.
'GB offers so many opportunities for young people to participate in, locally, nationally, and internationally. We've sponsored girls who went to the Lake District, Scotland, Austria and South Africa as well as being represented in national events. As a group we've held a canvas camp every year since 1962 (except 2020), which gives us opportunities for fun and time for our young people to develop cooking and household skills in a different environment.
'I'm also the Solent District chaplain, president, 18+ trainer and Queen's Award mentor. In these roles I believe it's important to support, encourage and develop all to reach their full potential and to experience the happy memories I've had in GB. I hope I encourage all I meet to develop a Christian faith and to share the love of Jesus with all they meet.
'My second love is the Duke of Edinburgh's Award Scheme which I've been involved with for 35 years as a leader, trainer and expedition assessor. I'm a member of the Hampshire DofE Forum and am the chairperson of the Havant Borough Network. Through the Award the young people develop so many different skills and, despite being soaked to the skin, with aching feet and tired bodies, all enjoy their expeditions!
'I'm known to be an enabler and I believe it's so important to encourage and nurture the girls, young people and leaders to develop leadership skills and a Christian faith to be relevant in the world today.'