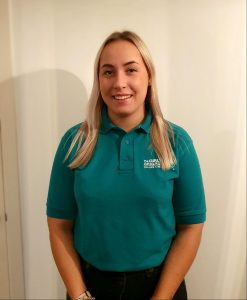 "During the Esther Generation Weekend in 2018, I developed a project challenging gender stereotypes. This sparked a real passion for myself and other attendees.
As a part of my project, I created a video, which broke down the phrases and associations with gender stereotypes. I used this in a talk at my local church.
Following the weekend, I was fortunate enough to be invited to represent Girls' Brigade at an event exploring sexism in the Church in the House of Lords. After the event, I spoke in my church, ran a session on my GB night as well as spoke at our district network meeting.
I'm passionate about equipping people to speak out about injustices and seek support.
All the people who heard about the statistics and how this had impacted me, spoke about how we can change or support people who are facing these barriers with gender stereotypes.
This brought a higher awareness to my church and young people at Girls' Brigade.
Last year, my n:spire section used the Trailblazers resource exploring inspirational women, advertised by GB. Working together, my GB group created profiles of inspiring women in our local area. This included women in the church, Girls' Brigade leaders and other women in our community.
This challenge encouraged GB members to continue to subvert the way society views women and their roles in life.
It has been fantastic to represent Girls' Brigade on the Youth United Foundation Youth Panel for 2019. This year we completed a research project on loneliness and mental health in young people, where we focussed on developing an understanding of loneliness and mental health and how we can support young people more effectively."
Share your story
If you have a story you want to share, send it to us to add to the website
Share your story