These events make great memories for children, young people and leaders as well as giving them the opportunity to try new things, get to know each other better, and learn more about Jesus.
One evening in April, 1st Stanmore GB group held a sleepover for their n:gage and n:counta aged-members. Activities included playing Defenders, Bench Ball and Pictionary, and watching a film.
Team Leader Claire Ingate says '12 girls slept over and for a number of them, due to the pandemic, it was the first time they'd slept away from home. The excitement was palpable as they blew up airbeds, rolled out sleeping bags and set up their little areas.'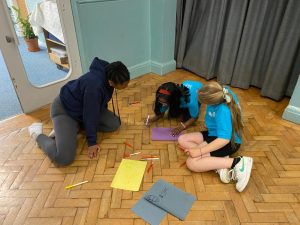 Cinderella was the theme for 1st Kendal's members who went on a three-night residential to Great Tower Scout Camp in Windermere during the Easter holidays. The group was split into teams – pumpkins, mice and glass slippers.
They took part in team challenges, archery, bouldering, parachute games, baking, crafts, treasure hunts and more.
Leader Samantha Bainbridge says 'As part of our devotions our young leaders Abbie and Darcey taught us about Palm Sunday and the Easter story. In the evenings we had our very own masquerade ball and enjoyed songs around the campfire. It was lovely to be together again.'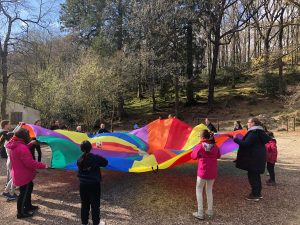 Littlehampton was the destination for 1st Hawkwell's week-long camp in April. Their camp was themed Superheroes and the group learnt about heroes from the Bible, as well as modern-day young women who are changing the world.
Leader Grace Claydon says 'Our squads were named after Malala Yousafzai, Greta Thunberg, Yusra Mardini and Alyssa Carson. Our theme song for the week was Jesus You're My Superhero which featured an incredible dance routine! We learnt that we can all make a difference in the world, no matter who we are. It was inspiring to hear what the girls are passionate about.'
The group had some fantastic days out including going on the adventure nets and climbing walls at Out of Bounds, a craft session at Creative Heart Cafe (run by local churches), swimming, a day out to Amberley Museum, and a Camp Concert.
Grace adds 'Some of the parents said "Thank you so much. She had an amazing time and loved every minute. We appreciate all the hard work you all put in" and "Thank you so much for looking after my daughter. She had such a lovely time and has come home very happy and relaxed." Once back at our regular GB meetings, one of the n:spire girls said to me that she misses camp and wishes she was still there!'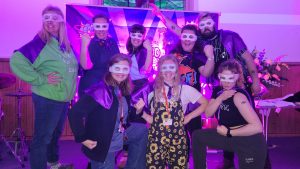 The members of 1st Reigate have also just returned from an amazing weekend at GB camp.
Team Leader Rachel Pearce says 'Having the GB family back together, enjoying the outdoor activities, crafts, delicious food, tuneful camp fire singing, adventurous woodland walks and reflecting on God's Hope through Noah all came together and everyone thoroughly enjoyed themselves! A parent has said to me "Our family would like to say a huge thank you to you and all the leaders and helpers for a truly incredible weekend. She had quite literally the BEST weekend of her life. Thank you for those memories."