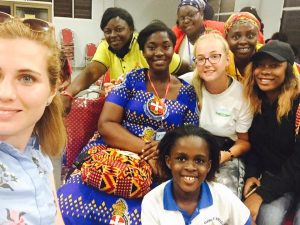 This is an international gathering of the GB global family and is intended as a time of fellowship, learning, worship, and inspiration to feed our leadership of The Girls' Brigade around the world. It is a unique opportunity for GB leaders (local and national) to discover more about our mission in the various world contexts and to have time to discuss together key issues of the Christian mission.  The 2022 conference theme is: RISE IN STRENGTH based on Isaiah 40:1 to 31.
The proposal is to run a series of events throughout the year with the formal business meeting and AGM to be held in July 2022.   The proposed timetable is as follows and timings and dates will be confirmed in early 2022.
1ST Event, January 2022: Prayer Gathering/Unpacking the theme/Opening ceremony – Proposed Date 29th January  
2ND Event, March: International Women's Day, Link to CSW/GBIC Business 1 – 5th March IPC  
3rd Event, April: Gathering in different groups – 2nd April IPC  
4th Event, May: Networking/GBIC Business 2 – 21st May Europe
5th Event, June: Celebrating 129 Years/GBIC Business 3 – 11th June Asia & Pacific
6th Event, July: End of ICGB and AGM/Closing Ceremony – 29/30th July, CAF and Africa
GB England & Wales (GBEW) has the opportunity to provide a team of 10 delegates.
At the moment we don't know if there will be an option for friends and supporters to join some of the sessions but we'll share this as soon as we've any further information.
GBEW's 10 delegates will include members nominated by the Trustee Board/Network Executive and members from the wider GBEW family. In accordance with GB International's recommendations, at least 50 percent of the team will be under 30 years old.
Download an England and Wales delegate application form below and return this to [email protected]. Deadline for applications has been extended to Sunday, 16 January 2022.