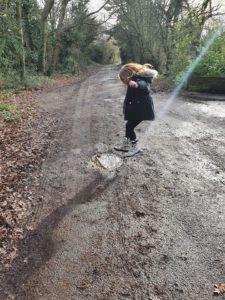 As part of the badge, 1st Hawkwell Leader Grace Claydon created a winter walking trail around the group's local park and nature reserve. GB families were encouraged to enjoy some fresh air and to follow various clues and challenges that had been positioned on the trail. 25 girls, 6 siblings, 21 parents and 12 leaders completed the trail and reported that they'd had lots of fun.
GB parent Claire says 'We all had a wonderful time doing the trail yesterday – full of laughs, jumping in muddy puddles and precious family time together! Thank you for organising- some special memories were made yesterday that we'll treasure for a long time.' Members of the local community also reported that they'd enjoyed following the trail.
At 2nd Worcester Park, the n:spire section have made mug cakes and 'rockariums' as part of their self-care activites. They were also each sent a self-care package from their leaders. Leader Claire says 'They all said it brought a smile to their faces to receive them.'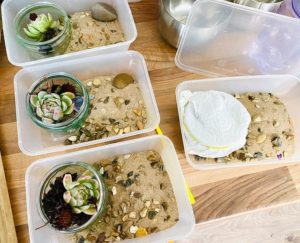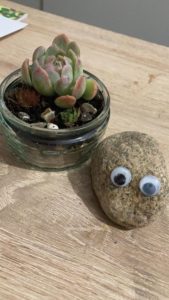 At 1st Denton, the n:counta and n:spire group have also been looking at the Living Well resources. Via Zoom, the group played Pictionary to identify activities and sports and Battleships as a mental game. They made a healthy vegetable stir fry in a mug, had a pamper night with face masks and did their nails during their self-care week and managed to make their own eye masks within 35 minutes while focusing on rest!
We'd love to see more of how you've been using the resources. Email us with your stories and pictures.