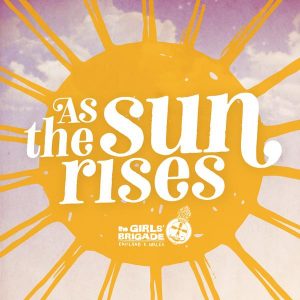 Same Boat Music has partnered with Girls' Brigade England & Wales to provide a hand-picked range of fun, relevant, memorable songs for you to use in your groups for worship and events.
Same Boat provides music for all-age worship, children's groups and families.
Songs include
Benediction Song – This song of benediction is very much a heartfelt song of coming together, of gratitude to God, and a prayer of blessing. 'May you be sure of His goodness, this day and all of your life.'
As The Sun Rises – A song of faith and gratitude to welcome any new day with hope and positivity. Focusing on the goodness of God, and our daily response to His love. "As the Sun Rises on a new day, may our hearts say, God is good to us"
He'll Be There – A very catchy, lively tune with a country feel. A happy and easy-going song with a simple theme based on Psalm 139.
Praise To The One – This simple doxology gives 'praise to the one who made our bodies, praise to the one who gives us life'.
The importance of music in children's ministry
Catherine Burt, Assistant Director of Girls' Brigade Ministries, shares her views on the role music plays in the charity's community groups in an article on Baptist Together
'Our girls and young women, and the leaders, love joining together intergenerationally to sing or take part in a fun action song. The children love seeing the leaders dancing or doing the actions (especially if they get it wrong) and it's a great relationship strengthener.'

Assistant Director of Girls' Brigade Ministries, Catherine Burt