As you know, back in March, we closed all GB groups temporarily and all face-to-face meetings and events were cancelled until further notice.
We have decided that this ceasing of all face-to-face activity, including camps and Residential Events, will continue until at least September, at the earliest, and even then will depend on Government and Church regulations. Our colleagues in Boys' Brigade UK are also acting on the same basis.
Thank you to all GB leaders who are keeping in touch with their GB members during this period and we pray our GB@home resources are proving useful to you. We love hearing the creative ways in which they are being used.
Over the coming months we'll be working on resources for you about what a 'return' to GB may look like whether this is online or face-to-face.
We've also taken the decision to cancel the July conference and retreat due to take place on 4-5 July in Derbyshire. We plan to hold a short Zoom video conference call meeting for Brigade Council members only on 4 July instead; more details to follow.
Lastly, the Esther Generation Weekend, which would have taken place on5-6 September will also not be taking place.
We know this is disappointing for many of you but feel a blanket ban on these events will give you clarity and reassure you that we're committed to ensuring the safety of our leaders and members, as well as stopping some of you incurring more expenses than if we left this decision later.
These are difficult decisions to make but we also know that the Government may change things again if the rate of infection rises. By checking and following the latest Government advice and by taking a calm, responsible, and measured approach, we can continue to ensure that young people and adults stay safe.
In terms of insurance, your Residential Event insurance is public liability insurance which covers you and your GB members while you're away and unfortunately doesn't cover cancellations or act in the same way as travel insurance. We're sorry that some of you may be out of pocket for events you have planned but we have to follow the Government's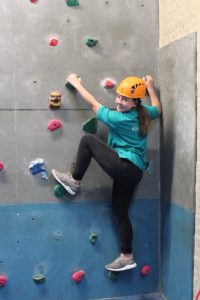 precautions.
We will keep you informed as the situation develops. However, if you need to contact GB's Support Centre in the meantime wherever possible please email us, as you would normally. We can also still receive post at the usual GB Support Centre address.
Director Jules Murdy adds 'Thank you too for your prayers for the GB staff team, the majority of which are still on furlough. You're all in our prayers and we hope you find comfort in knowing God's at work to bring light and hope to all people, regardless of the dark situation we're currently in.'