Yet, according to Plan International UK, girls still tell us they feel unsafe, unsupported and disempowered to meet their full potential in the midst of what, at times, can feel like overwhelming adversity.
What's the picture?
In their recent analysis of The State of Girls' Rights, Plan calls for the government to invest in youth work to 'ensure girls and young women get the provision and space they need'. A notable lack of provision, Plan reports, is in mental health services. Only 1 in 3 young people with a diagnosable mental health condition get access to NHS care in England.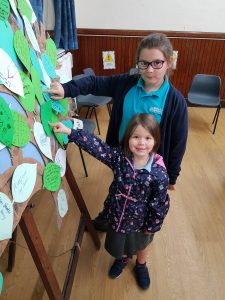 How is this affecting girls?
Girls report, as a result of the insufficient support available, they feel as though they're picking up the emotional labour for friends and family. Whilst reinforcing stereotyping gender expectations of girls as better carers, girls also find themselves unable to prioritise their own mental health. Plan has found that girls are twice as likely to self-harm as boys, and that in 2017 suicide was the most common cause of death for young people aged between 5 and 19.
How does GB raise hope?
Our GB community groups are spaces in which girls can feel listened to. The skills we acquire through Life to the Full training and Volumise equipping enable us to safely be confident for young women struggling with their mental well-being.
GB creates an atmosphere where girls feel safe enough to lay down their burdens and speak out if they're struggling. By using koko's powerful film, Resilient, we can facilitate open discussions with our young women around mental health and shatter associated stigma.
Through conversations like these, we hope to lighten the burden so many girls carry today. On International Women's Day – and every day – we love to celebrate the God-given potential of every girl by making space for her to flourish, says GBM's Bristol Development Worker Florence Dickinson.