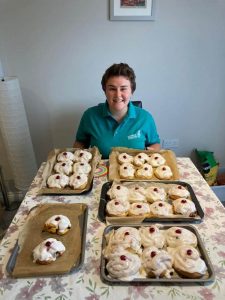 Jazz Zekai, from 1st Hawkwell community group, was inspired by the fundraising challenge the group set its members for the summer – the Sponsored 100 Challenge – to raise funds for GB nationally.
Team Leader Sally Claydon says 'The crazy baking bonanza of yumminess attracted Jazz's kind friends and neighbours which lead to 120 buns being made and £221.50 was raised in less than a week!'
Jazz adds 'It was most definitely a challenge – my kitchen was a picture! But it was so much fun and it felt great to deliver them to so many wonderful people who bought them and to know all the money was going to GB.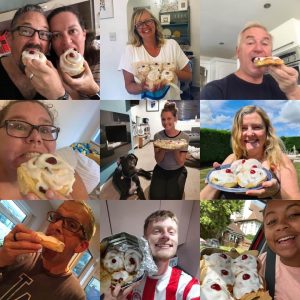 'Girls' Brigade means so much to me and I really feel like it's shaped who I am today and how I moralistically live my life. I joined at 5… I'm now 23 and still here! My closest friends are from GB and I owe a lot of my happiest memories to GB.'