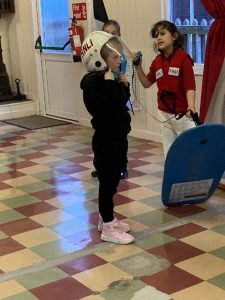 The younger girls had a visit from the Royal National Lifeboat Institution (RNLI) to talk about water safety. The trainer was a girl who used to be in the GB when she was younger and is now a training officer with the RNLI on a voluntary basis. As well as it being such an important thing to learn about, it's inspiring for girls to see women in empowering roles and know that anything is possible for their future! The girls thoroughly enjoyed their time. Later in April the RNLI are coming back to talk to the older girls too.
The visits from the RNLI are all in preparation for the group's weekend away to Woodlands Adventure Centre where the groups will be fully equipped and ready to learn how to canoe during their trip. After two years of postponing the trip, the girls are very eager and excited to go.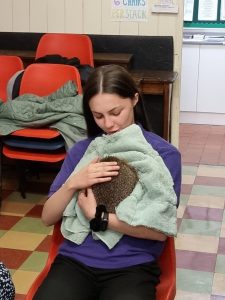 The group also recently had a visit from a creature who wouldn't fare quite so well in a lifevest… a hedgehog! The local hedgehog rescue centre brought in two hedgehogs and talked about how to look after them and why and how they rescued them.  The girls were delighted at the chance to hold them. The group then enjoyed the rest of their evening at the local playground in the warm weather.