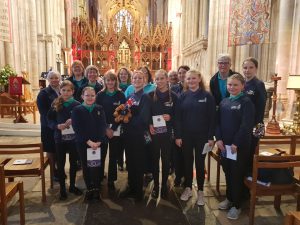 Young people and leaders from 2nd Leigh Park, 1st Bedhampton, 2nd Alton, and 8th Portsmouth attended a celebration of the Queen's Platinum Jubilee by the young people of Hampshire, held at Winchester Cathedral on 20 May.
The members at 1st Flimby decorated their windows, made queen and soldier decorations, and held a party in May.
A visit from the 'Queen' was a highlight at 8th Portsmouth Girls' Brigade's Platinum Jubilee party last week! Activities included games, crown making, learning about street parties, and enjoying a party tea with a pinata cake.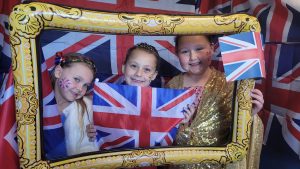 And the members at 1st Hawkwell also had a fab Platinum Jubilee party last week, which included a visit from an ice cream van!