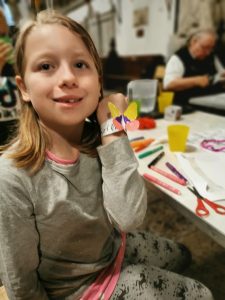 The first meeting was a huge hit and the group is only hoping to grow as the year goes on.
Team Leader Lauren says, 'We had a great time, both girls and the team had a great time playing hide and seek, getting to give each other a Fudge the Dog, thinking about our promises and how we would like the evening to be, making some beautiful bracelets and lastly finishing off with a devotion on being a good friend to each other and to God. This was all washed down and explained with a yummy milky bar which I think was the winner!'
Thank God for the passion of the new leaders and this door of opportunity for young people in Hull.