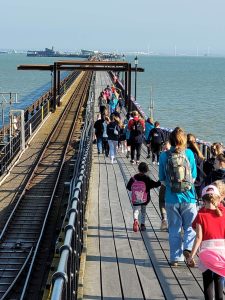 Southend Pier is the longest pleasure pier in the world, meaning the young people walked a whopping 1.3 miles to get to the end!
The young people took on a photo scavenger hunt in groups, where they took pictures of a boat, sunglasses, a team selfie and even an optical illusion challenge photo.
The group were relieved to find that they didn't have to walk the 1.3 miles back to land, but instead had the chance to enjoy a ride back on the pier train.